Chiropody...
Alpa Patel D.Pod.M, M.Ch.S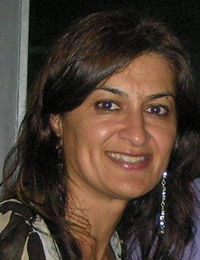 Alpa has been practising for 25 years and is a member of the Health Professions Council (H.P.C). Members registered to the H.P.C. are bound to strict codes of practice including continual professional development. This is the only qualification that is recognised for employment in the National Health Service.

She graduated in 1988 from Cardiff University and went on to work in the N.H.S for 10 years. After gaining much broad and valuable experience, she set-up in private practise.

The role of the podiatrist is to prevent, diagnose and treat all foot problems. As we as carrying out all aspects of routine chiropody and podiatry, Alpa also offers biomechanics, verrucae and specialist nail treatments.