Osteopathy...
John Loftus:
John is a Registered Osteopath having graduated in 1983 from the British College of Osteopathy and Naturopathy in Hampstead (now the British College of Osteopathic Medicine).
He is also a mem ber of the British Naturopathic Association.
Having spent a year working in Australia, he returned to the UK and was offered a position as Osteopath/Naturopath in Sutton.
His treatment interests vary widely through chronic structural conditions, repetitive strain problems to acute sports injuries.
He also uses Cranial techniques which enable him to treat a wide range of patient age groups from babies to the elderly.
John is only to happy to give a free 15min consultation on the phone or in person to answer any questions and discuss any conditions that might be helped by treatment.
Carole Smith: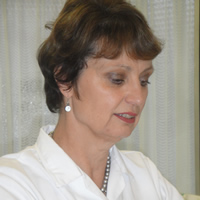 Carole is a registered Osteopath graduating from The College of Osteopaths in 1979.
She is also a member of the British Naturopathic Association and currently Chair of the International Cranial Association.
Carole has completed training as a Perrin Technique practitioner for Chronic Fatigue Syndrome.
She enjoys treating all age groups of patients from the newborn to the elderly.
She is recognised by all the major health insurance companies including PPP and BUPA.
Tom Nicholls:
Tom is a young and enthusiastic Osteopath and Specialist Massage Therapist who aims to help you recover from your musculo-skeletal problems. He started his education at just 16 years of age by completing a holistic massage qualification and has since acquired many other relevant qualifications. He graduated from the British College of Osteopathic Medicine with a Masters in Osteopathy.
He is interested in helping people to achieve what is important to them. Patients' main goals are usually to be pain free but other goals that Tom may also be able to help with include weight loss, improved quality of living, improved movement for specific activities, reduced stress and improved sports/work performance.
He also has an interest for treating both acute and chronic injuries whether they be sport related or work related. His main sports interests include swimming, football, basketball, rugby, tennis, motor-racing, boxing, and athletics.
Karen Schafer: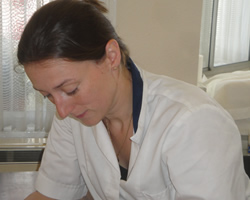 Karen is a registered Osteopath qualifying from the John Wernham College of classical Osteopathy (now the Surrey Institute of Osteopathic Medicine) in 2005.
She specialises in classical Osteopathy treating a full range of conditions from acute back and joint pain to the more chronic conditions as well as sports related injuries.
Karen enjoys treating all age groups from growing problems in the young to more wear and tear conditions in the elderly.