Clinical Hypnotherapist...
Marian Salter MCH DHP NLP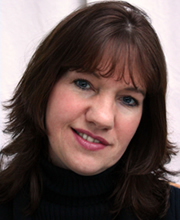 I qualified as a Master Hypnotherapist with the Institute of Clinical Hypnosis and am on the General Hypnotherapy Register. I am also a Licensed Practitioner in NLP.
We all have the potential to achieve our goals, make the changes to fulfil our dreams and gain a new outlook. The good news is that these changes can be fast.
Whether it is:
- breaking a bad habit,
- increasing motivation,
- passing exams,
- addressing a phobia,
- improving relationships,
- finding a way out of depression and anxiety,
- diminishing the power of an unwanted memory from the past,
- reducing stress and restoring a sense of calm,
- coping with physical pain and discomfort.
Because each and every one of us is unique, I have a flexible approach and like to give my clients a choice in the way we work. I want you to feel comfortable at all times. If appropriate and with your full agreement I may incorporate Neuro-Linguistic Programming (NLP), Emotional Freedom Techniques (EFT) or Eye Movement Therapy, Cognitive Behavioural Therapy, or Life Coaching into the session.
I have specialist training in the treatment of IBS. I believe it is beneficial to teach my clients self help techniques including self hypnosis which can be most effective in acute stress situations.
I also specialise in working with children and teenagers, particularly for exam preparation, sports enhancement, confidence building particularly needed after bullying at school, and nocturnal enuresis.
Sometimes all that is really needed is increased confidence and self belief.
Please feel free to call me on 07801 628990 for further information.
Sample testimonials
"Two sessions of hypnotherapy and for the first time in 40 years I no longer require to be sedated before dental treatment. Have no hesitation in recommending Marian, just come with an open mind and believe it will work".
"My daughter was 7 when I came to see Marian and I was at the last type of treatment available. I had seen the Doctors, and been to other complementary therapists, and finally turned to hypnotherapy. I just wished I had done this earlier as after 2 sessions Alice was dry during the day and out of nappies at night. I was so pleased but not as much as my daughter who can now go to sleepovers without nappies in her overnight bag".